I'm
Aris Ripandi

. I live in Sukabumi, where I work remotely.

I'm an enthusiastic, self-motivated person, and always willing to learn and undertake new challenges. And I have a deep interest in cloud computing and modern web development. I like to spare my time to contribute to the Open Source community.
Interest
I have big interests in modern web technology, full-stack development, and cloud computing. So, expect to see more of this stuff in the future! Besides working at Zero One Group, I'm currently crafting web apps and diving into cloud computing technology. These days, my favorite stacks are React, Next.js, Remix, Prisma ORM, Drizzle ORM, Fastify, Laravel, and PostgreSQL.
About this website
This site serves as a playground for me to experiment with ideas and share some of my findings, bootstrapped from the Prismix Next Start. The blog is a place where I share my thoughts and experiences. It's a reflection of my career path and interests - especially on the technical side of things.
Enjoy your Friday!
Software engineer from Indonesia
Proficient in PHP, Typescript, and a little bit of Java, but now I'm learning Rust. Developing modern web applications with a clean and maintainable codebase is one of my biggest passions.
Teaching Informatics Engineering
I am also an educator. I was an Informatics Engineering lecturer since 2011 at one of the private universities in Indonesia.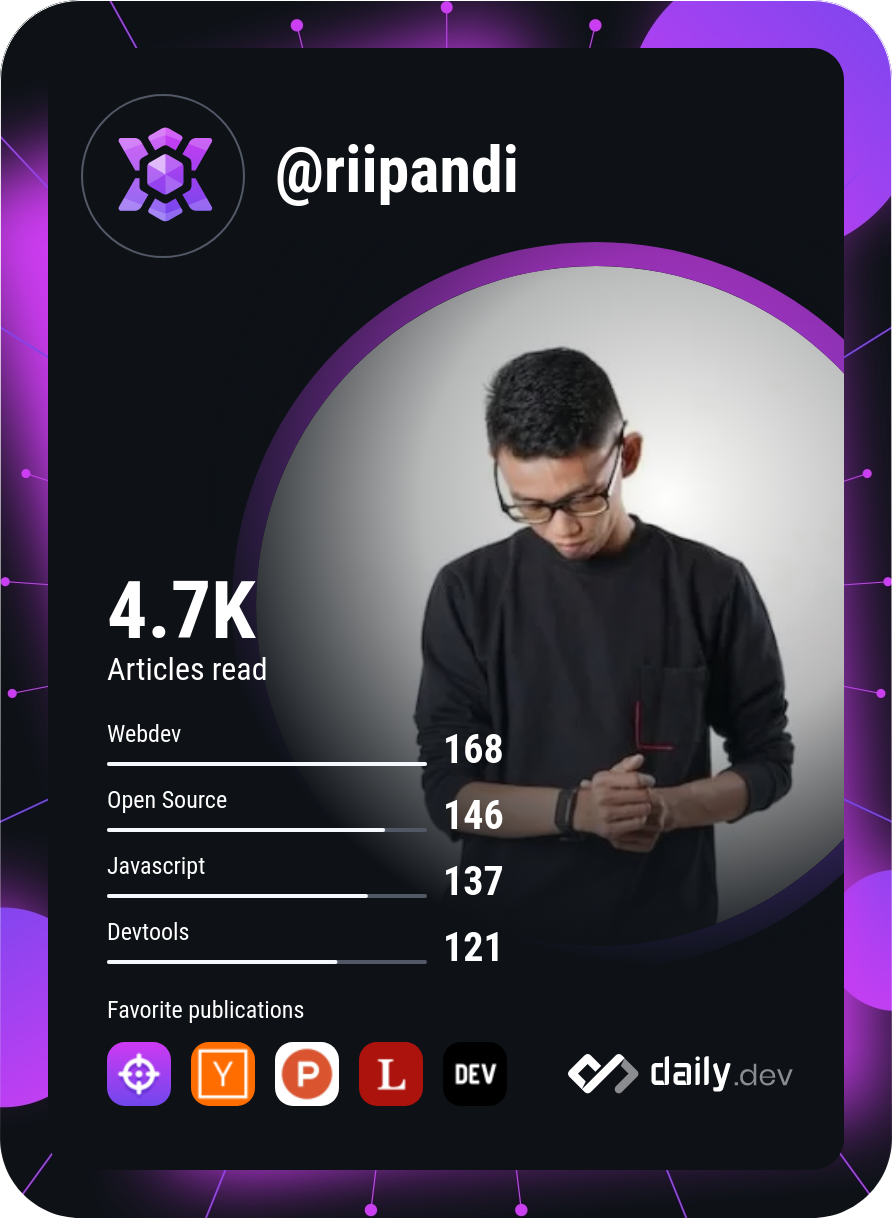 I'm excited to connect with others via email and Twitter to chat about projects and ideas. Currently, I'm not taking on freelance projects, but I am open to hearing about potential opportunities, discussing them with you and then potentially collaborating if it's a good fit.